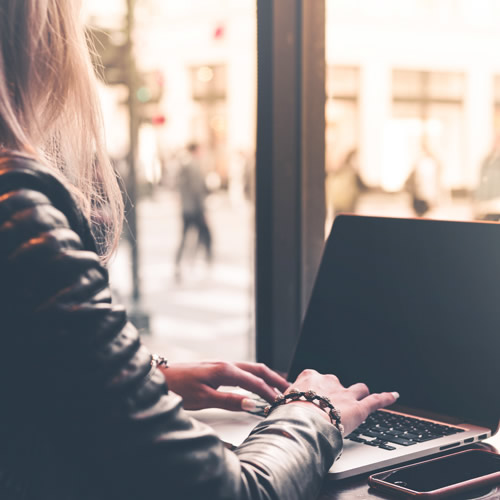 Why choose Dawn as your author coach?
Dawn is a bestselling author of BIG IMPACT books, which enlighten, empower and educate her readers. She has the ability to take her readers on a journey that will them laugh, cry and think. Freely sharing her knowledge and experiences, she inspires her readers to become a better version of themselves.
Dawn is the author of evergreen, sustainable books which will stand the test of time, bringing in multiple income streams both now and in the future.
She is an established author willing to give YOU her time, experience and know how as an author AND entrepreneur, ensuring you the success and author life YOU desire.
Dawn has no journalism or English Literature degree and simply allows her passion for writing to empower and enlighten readers from all over the world.
YOUR voice, persona and energy will come through in your books, attracting the right readers and creating the impact, movement and legacy you truly desire.
Dawn works with an incredible team of people and combines all their knowledge, skills and expertise to enable you to publish your books and creating a bestselling campaign!
Why do I need an author coach?
Well you don't exactly need one, you could keep doing it by yourself, but the fact that you have been looking for an author coach says you are looking for
More support
Better, faster results
More ideas
Clarity
Accountability
Having an author coach will mean you have all the above, and a heck of a lot more besides! (Use the quote with an image "If you want to go fast, go alone, if you want to go far, go together")
The level of support you choose will ensure you have all you are looking for, including a vast amount of experience and knowledge shared with you whilst on the journey to getting published.
Dawn will support and encourage you, enabling you to set realistic deadlines as well as ones that enable you to reach your goal without procrastinating; and she will hold you accountable!
Dawn works with authors who wish to self-publish as well as those who choose to work with traditional publishing houses.
Dawn and her team have decades of publishing, design, marketing and sales experience, as well as entrepreneurship expertise – an essential ingredient when becoming an author – regardless of whether you are self-published or choose to go down the traditional route of publishing.
Working with Dawn you WILL achieve the results you desire… provided you show up and do the work! (It's a bit like going to the gym, do the workouts you get the results, but sit in the café eating cake and drinking coffee… you get more of the same and worse. It really is that simply!)
As someone who wrote an international bestseller in just 7 days, Dawn has the knowledge and the skills to enable you to make your book a reality, rather than just a dream!   With the support of her own personal team who enabled her to become an international bestselling author just 7 days after submitting the manuscript for release, Dawn guarantees you too will achieve mind blowing results, even without a huge email list!
With multiple options available to you, at a price which is affordable for exactly what you want, Dawn and her team of experts will enable you to take your idea through to completion.
Dawn's clients range from those who:
share trade secrets and insider knowledge within their chosen industry
wish to create their own pension plan
want to become an authority in their industry
desire additional incomes streams for themselves or their business
feel called to expose an injustice and or corruption
have an incredible story of thriving after illness, trauma or abuse
inspire others with their rags to riches tale and want to inspire a wider audience
wish to share their travel experiences, recipes, photos or poetry
possess academic knowledge and wish to share it in a way everyone can understand
As well as spiritual healers, mystics and fiction writers.
~ Choose from the following options ~