Unlocked
By Carmelle Crinnion
Foreword By Dawn Bates
This is a biographical story which talks of what it is to do what is expected of you, to do as you are told, be the nice good girl, the dutiful wife, and then repeat after the first marriage dissolves.  It is about the soul awakening, the realisation of your unique gifts of understanding a new language belonging to a different time and place, whilst overcoming the fear of rejection from family, society and self.
Carmelle's journey will resonate with so many women who have gone through life married, divorced, married again, divorced again before realising it was herself she was divorced from.  It is a guide to those embarking on a journey into communicating with higher realms of consciousness, of learning to trust yourself and overcoming the judgements of other who think you are going crazy.
Channelling messages from Divine Beings and working in the realm of energy healing, Carmelle's gift is powerful. Her story is a told in her own words, with her own graceful and elegant energy.  You will be soothed, inspired and enlightened on what it is to take control of your own life, whilst also submitting to a Higher Power and healing your own body

Carmelle wanted to tell her story of how people pleasing, multiple marriages and body consciousness impacted her energy healing and light language skills. In this book she writes about how body sculpting and endurance training highlighted many health issues which were directly related to the breast implants she had. The story develops into how she then went onto have explants and identified further health issues in her uterus. Carmelle needed a coach who could hold space for the multifaceted aspects of her story and get her published.

1:1 Coaching: Story Development, Accountability
Co-Authoring Selection and writing
Strategy Development
Cover Art Design
Publishing to over 150,000 publishing platforms
All legal and registration services arranged
PR: launch press release and introductions to various podcast hosts and networks
Sales and distribution: Client's own channels
Copy Editing and Proofreading only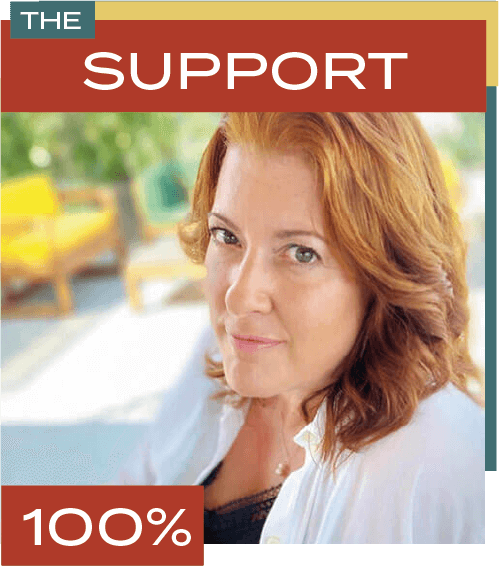 About Carmelle
International fitness, health and wellness expert, Carmelle Crinnion, who specialises in Pilates and Reformer Pilates, has over 30 years of experience working with individuals and teaching classes across the globe.
A competitor in World Championship Olympic Distance Triathlons and Body Sculpting Competitions, Carmelle is no stranger to the high pressure environments and tough training regimes needed to get individuals to a World Class Level of fitness and nutrition.
Bringing Kinesiology and spiritual healing into her service repertoire, her clients receive a full holistic experience when they work with her.
Based in Sydney, Australia, Carmelle works with clients remotely online as well as in person.