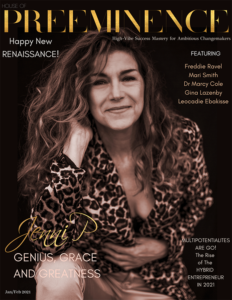 Hailed as the new 'O' magazine and the 'Vogue of feminine high performance' by some of the world most successful leaders and industry experts, the House of PreEminence is a stunning piece of art, with words of wisdom, insights and ideas on how to live your most pre-eminent life.
As an Executive Contributor, Dawn will be bringing you amazing content each and every issue, giving you something to think about, and always inviting you to a new realm of possibility.
You can subscribe here
House of PreEminence Facebook Group
A different world view – commentary, opinions, and personal views with MSP Columnist, Dawn Bates
Read Dawn Bate's articles for MSP News Global here.
The definitive guide to Mind, Body and Soul, One Tribe magazine brings together a wealth of expertise on a vast array of subjects from leaders all around the world. As a key member of the tribe, and as the One Tribe featured author in every issue, Dawn will take you on a journey to nourish all aspects of your life.
Dawn Bate's articles for One Tribe Magazine
To subscribe to the magazine, click here
One Tribe Magazine Facebook Group