Dawn Bates is an international bestselling author, keynote speaker, author coach and sailor.
Dawn has created 'an author's life' that is completely location free that has expanded her brand and enabled her to speak on a variety of topics. When she's not sailing on wild adventures around the world or writing a book in seven days, she's coaching clients and creating new content for her courses
KEYNOTE, INTERVIEW AND ARTICLE TOPICS
How to write 10,000 words in one day
Why time management is a waste of time and how to master time itself
Creating your own grammar structure and owning your own author voice
Why you don't have to be perfect language student to be an incredible writer and author
How to create a minimum of 7 articles from one journalling purge
"Being able to write is one thing, being an author is something completely different. So many think it is simply about writing a book and publishing it, but being an author is a way of life, it is about creating a product and selling it."
TOPICS DAWN CAN ALSO COMMENT ON
Why 'mummy martyrdom' is so last decade

How to step away from your family to strengthen it and lead effectively

How to embrace complete confidence in yourself whilst dealing with the haters

Why walking away from Islam was the best thing she ever did (but not for the reasons you may think!)

How she giggled her way to abundance

Why publishing is an act of philanthropy 

Why being a burden and having depression is a choice

From first word to International Bestseller on three continents in just 14 days!

Living through the Egyptian Uprising as a white English Muslim woman who walked away from Islam, without fear.
"Living and running a location free business really taps into my core value of freedom.  The kind of books I write tap into my other core value of justice and of course everything I do."
But who really is Dawn and why can she inspire your audience?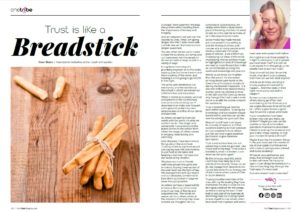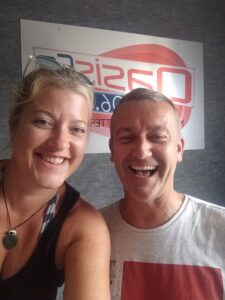 What sets Dawn apart from anyone else is her incredible positive outlook and mindset on life (alongside her infectious giggle) despite the extreme advertisites she's endured. Dawn loves 'a cuppa tea' and has unofficially trademarked her CuppaTeaWithDawneeBe where you can book in a chat with her over a drink of tea (or your choice of beverage). She has lead a full life of extreme highs and lows which has given her rich and diverse experiences. 
From losing her front teeth and how it redefined self worth and beauty, to living through the turmoil of the Egyptian Uprising and being arrested in Scotland and losing her children... gifting her the fight of her life and a power deep within like no other. To having an incredible co-parenting relationship with her ex-husband following his shocking revelation and infidelity.
How spending time on the beach, looking out to sea as a young child and feeling a sense of calm she only ever felt by the ocean, she told her mum, "I am going to go and live out there" and how that declaration has manifested the life she now lives.
"When I 'escaped' from where I grew up, and discovered new people, and discovered a new level of confidence, I started sharing my writing, and then I had thousands of people reading my blogs, wanting to hear what I had to say."
DAWN'S IMPACT AND INFLUENCE
With a direct audience of 20,000 (including social media and email list), Dawn can promote your interview or feature to her growing number of fans
Dawn has spoken at and appeared on a number of podcasts and spoken at business events including guest lecturing in Universities King's College London and the American University in Cairo. She is booked to lead workshops, has appeared on Question Time and taken part in a documentary series with Channel 4.
For all media enquiries, to arrange interviews, or to request a comment from Dawn, please contact Dawn here and the team will get back to you