The Mermaid's Guide series
by Dawn Bates
Bringing together 22 years of professional expertise and personal experiences, combined with a passion for the ocean and the environment, Dawn delivers an honest, frank and amusing series which embrace these and other topics:
Leadership
Cultural Diversity and Community Cohesion
Environmental issues (not just planetary!)
The World of Sailing
Women and Feminism
Parenting in its many forms
and of course – Food!
These books are sure to become firm favourites, even if you had never considered reading about the various subjects previously.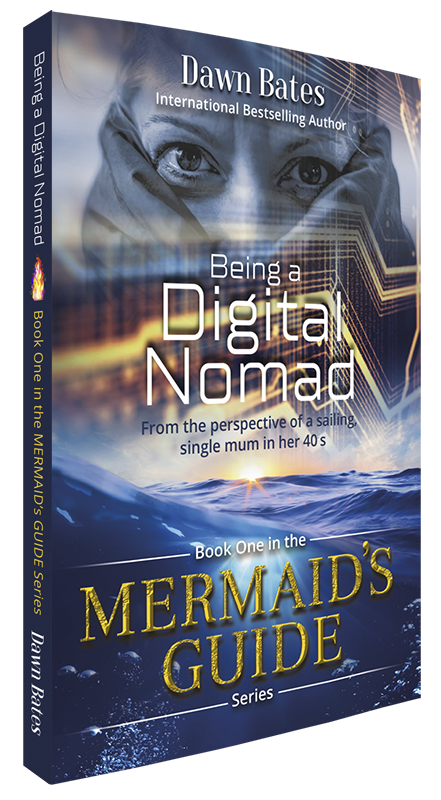 Being a Digital Nomad
Book One in the Mermaid's Guide Series
Dawn Bates is back again with a book that will have you either grabbing your rucksack and passport, and jumping on the first plane to anywhere – or, in her case sailboat – or have you wondering why on earth anyone would want to live life as a digital nomad, especially an ocean nomad!
Known for her honest and straight-talking books, Dawn has written both a reference guide and autobiographical journey, sharing with you what it is like being a digital nomad as a forty-something mother of two (four if you count the dogs), whilst running a truly global business as she sails the world writing and publishing books, coaching clients to create business blueprints and leadership skills that prepare them for the new economy.
With the humour readers have come to expect from her, and the molecule shaking wake-up calls, this is probably the most honest and frank book on the market when it comes to living life as a digital nomad.
Available to buy soon!