Becoming Annie: The Biography of a Curious Woman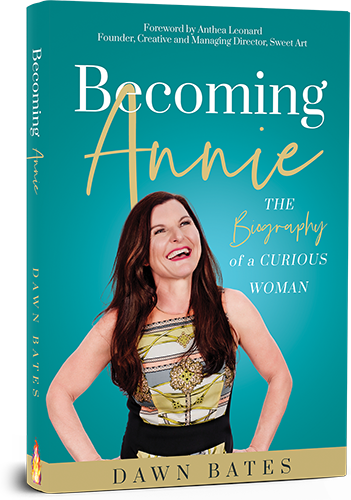 Becoming who we truly are is a defining moment in every woman's journey; yet many women are still hiding amongst the self-imposed shadows of life. Becoming Annie is a story about a woman who not only redefines what it means to be a woman in the corporate world, but also what it is to be a woman in each and every area of life. And more importantly, how we relate to each other.
Annie Gibbins has been championing others her entire adult life, giving back and consistently outperforming herself – with what some would agree are ridiculous goals and ideas.
Her genuine curiosity of what is truly possible, her belief in others, combined with her warmth, humility and grace sees her turning back the hands of time to defy the ageing process and the rules of society.
Her rise to the top of corporate Australia through transforming the healthcare industry and becoming a global name in the world of female empowerment hasn't been an easy one, nor has the personal life of the woman behind the smile and the laughter.
In Becoming Annie, you will discover how this mum of five – including two sets of twins – has allowed curiosity to bring out the best in her. You will also discover yourself, your truth and your freedom, releasing you from a life of comparison whilst embracing all that's truly possible.
---
The Trilogy of Life Itself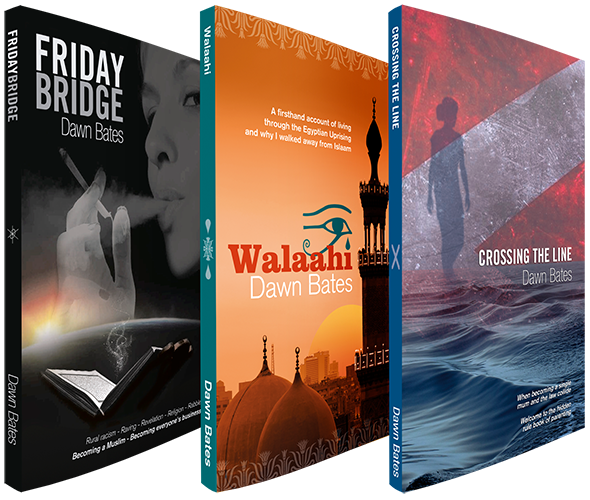 The Trilogy of Life Itself is a powerful body of work that captures life around the world from the last 30 years and a time capsule that brings together the multi-faceted aspects of the world we live in.
It takes you on a rollercoaster ride that will leave you wanting more from yourself, for yourself and for others. Covering subjects such as rural racism, social stereotypes, entrepreneurship, single parenting and first-hand accounts of the Egyptian Uprising and police corruption and racism in Scotland, UK, The Trilogy of Life Itself is a social shake-up which inspires, motivates and empowers all who read it.
---
Crossing The Line
Crossing The Line is a story of love, compassion and forgiveness; of taking control of your own life and fighting for what you believe in. A story of strength, courage and resilience.
Becoming a single parent is tough enough as it is, but when the police arrest you and throw you in a cell for 2.5 days, without questioning, without telling you why; and then social services tell you to sign your children over to them, or they'll take them off you anyway, life takes on a whole new level of crazy; especially when you fight back against the system.
Over the past 2 years Dawn has had insights into the darker depths of the policing and justice system that operates on the West Coast of Scotland. Seen first-hand the challenges of what it means to be a single parent in today's society, and how the various systems of governance, combined with organisational structure have a debilitating effect on those who are raising children alone; and the stigmatism that goes with it. This isn't just her story. This is the story of many.
---
Walaahi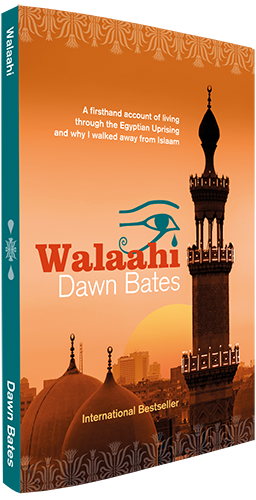 As the world watched the events of the Egyptian Uprising unfold on their TV screens, Dawn and her family lived through it. This is her account of what it was like living and working in Egypt during this incredible historic moment. An honest and frank account about the hardships, the fear and the joys of living in Egypt during this turbulent time. Dawn talks with a refreshing and engaging voice as she describes the Egypt she's loved for 20 years and the pain of seeing Egypt and the people of Egypt destroyed before her very eyes.
For the first time in history the Egyptians rose up together to overthrow their President, Hosni Mubarak. The world watched as those living in Egypt experienced a complete communications black out, violent and bloody protests, police and army brutality, 7pm curfews, and the end of Mohammed Morsi's presidency by a blood thirsty military coup, giving way to the now President Abdel Fattah El-Sisi.
---
Friday Bridge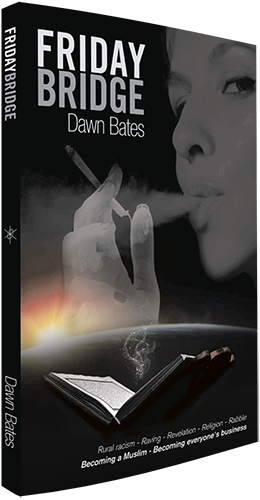 Friday Bridge is a story of questioning what you think you know. Think you know someone? Then think again. This book blows stereotypes out of the window and makes you stop and analyse what you think you know about the world we live in. Racism, raving and religion, entrepreneurship and exploration, leadership and being in the mainstream media, it's all in here.
A book about self-discovery, inner strength and never giving up.
An inspirational journey through life which will make you laugh and cry. Sometimes shocking, but always honest, Friday Bridge is a book you will return to and recommend again and again.
---
Coming soon
The Mermaid's Guide Series
A series of 6 books covering Dawn's global circumnavigation sailing around the world as a long-distance single mother, leadership, cultural diversity, environmental issues (not just planetary!), women in the sailing world and food! An honest, frank and amusing series which will be a firm favourite, even if you had never considered reading about the various subjects previously.
The Sacral Series
A series of nine fiction books, based on 9 real life stories, exploring the impact of sexual trauma from different aspects of society including date rape, abuse within families, society and the system. There is also a podcast show to accompany the series.
The Trilogy of Identity
Meet Besma, Emily and Joe, three friends all discovering who they are on an individual basis whilst coming to terms with the impact their multiple identities have on their lives. A blend of fiction and real-life stories to bring about an awareness of self like no other. Explore what it means to be you, in all your uniqueness, and what it means to embrace various cultures, sub-cultures, ethnicities, religions and social status all with one family. This is a juicy series and one which will leave you looking at the world through a different lens on life.