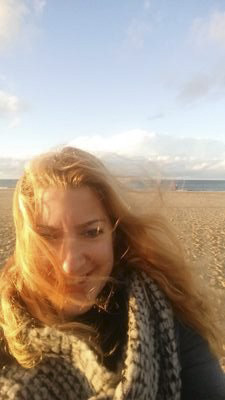 Having always been a bit of a renegade, Dawn has always gone after what she wants… apart from the biggest dreams she had as a child; a life of living at sea, writing books and travelling wherever she wanted, whenever she wanted all in the most environmentally way possible. She gave up on this dream when she met and married her ex-husband; and although Dawn fulfilled many of her dreams of running businesses, becoming a mother, helping others to live their dream life and writing books, there was still that burning desire to live by the ocean. The ocean called to her soul, and every chance she got, she would be by the ocean.
Following her divorce in 2014, Dawn knew her time to live at sea was becoming a reality. With the full support of her children, her ex-husband, family and friends, Dawn now lives her life sailing around the world, writing for publications, authoring books, delivering seminars, talking at events, key note speeches, as well as coaching and mentoring her clients from all around the world, as well having created multiple income streams that enable her to life her dream life.
Dawn has a drive and a passion for life, and following the advice of her mother "Always do your best, because so long as you do your best, no one can ask anymore of you, including yourself!" And so, taking her mother's words to heart, Dawn has always done her best, and continually thrives on becoming the very best version of herself, encouraging people along the way with her no nonsense, sometimes tough love approach. And if Dawn can do it, then so can you!
Follow Dawn's unfolding journey by subscribing to her blog The Mermaid's Guide To Hitch Hiking.
---
Be sure to check out Dawn's shop at Neil's Yard Organic Remedies, which forms a part of her environmental vision.