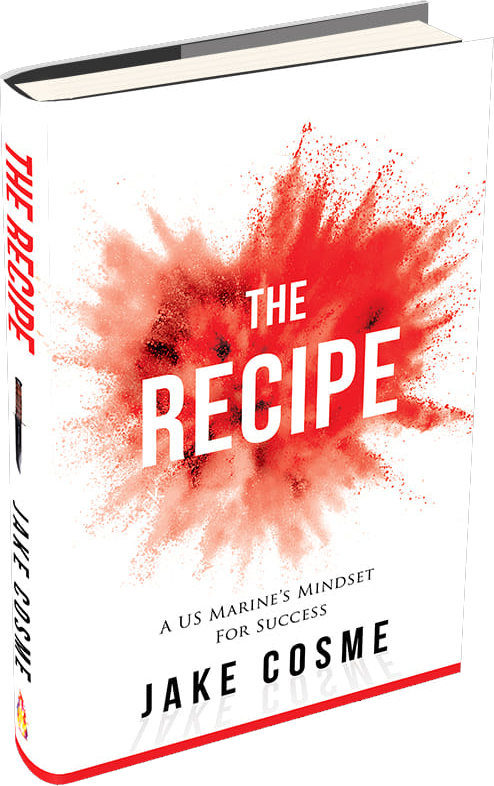 Victimhood is the fastest growing career field in America, creating a culture where the ability to be offended is so rampant, it shuts down growth, creativity, and positivity. America has engaged in the longest sustained period of combat for over two decades. As Veterans we return home to a place and country, which was worse than when we left it.
This book is a contribution to all who have served, those who have been hurt, as well as people that have been broken, felt like a lost cause, or felt like an aimlessly wandering soul on earth looking for meaning. This is not a book about leadership examples from a combat deployment or a self-righteous attitude of being the best at everything, nor is it some book on war stories.
This book is about growth, failure, change and ultimately adapting your mindset to get through any given situation. This is a US Marine's Mindset for Success. This is The Recipe.
Jake Cosme attended the United States Naval Academy (class of 2005) and went on to serve as a Marine Corps officer from 2005 – 2012. Rising to the rank of Captain, he would deploy twice with 3rd Battalion / 7th Marines (3/7) to Ramadi and Al'Qaim, Iraq in support of Operation Iraqi Freedom. He is a graduate of The Basic School (TBS), Infantry Officer's Course (IOC), Scout Sniper Unit Leaders Course (SSULC) and Ground Intelligence Officers Course (GIOC).
This is his first book and he leads pre-sales teams in the Tech and Finance world. He is a familiar fan of a cold IPA, he will not stop chasing the dream.