The Sacral series
by Dawn Bates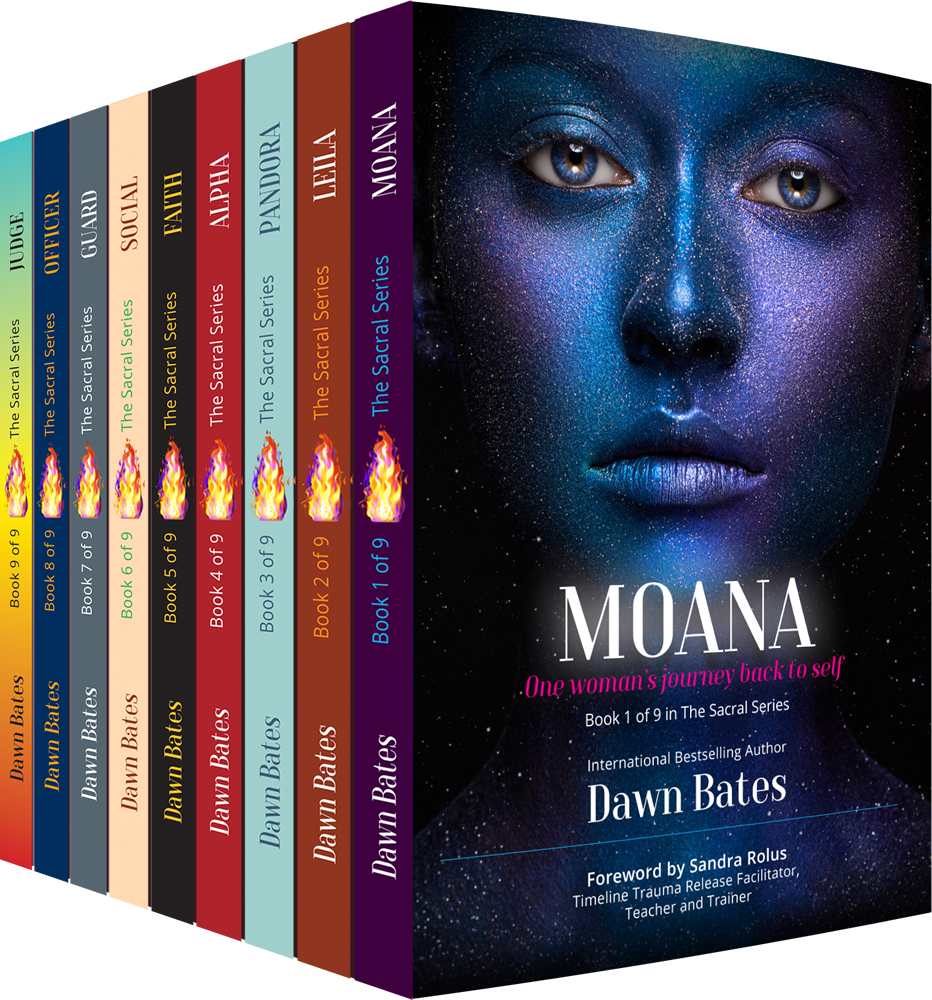 The Sacral Series – an anthology of nine true stories written as fiction, which explores the vast aspects of abuse of individuals, by individuals, the state and the so called powers that be. The books contain powerful game changing discourse, highlighting social challenges around the subject of sexual abuse and trauma, whilst bringing to light alternative healing methods and choosing inner strength to prevent dependency on Big Pharma.
They are written in a way which engages, educates and empowers a change in the conversation, with peripheral characters highlighting the ignorance of certain behaviours in society and political agendas which need addressing, challenging and changing.
The Sacral Series Podcast
A nine part multi-episodic series of conversations to accompany the books.
We live in a society offended by swearing but not by sexual abuse. People sweating the small stuff, burying their heads in the sand and contributing to the problem due to their comatose state of ignorance.
These conversations will bring about awareness, give insights into the true depth of the problem in our day to day lives, not just on a global political scale, and bring about the much needed change in the global discourse surrounding sexual abuse and trauma.